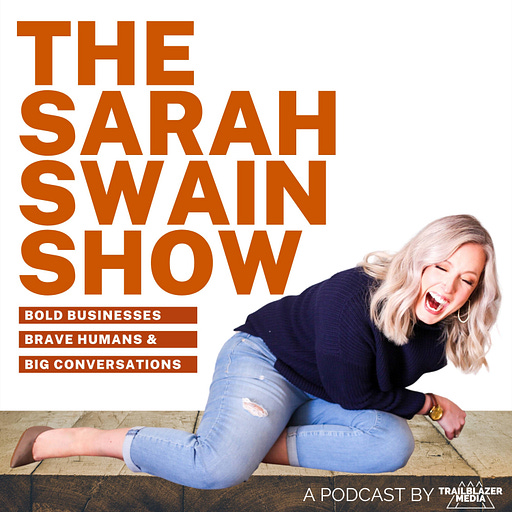 Oct 18, 2022 • 42M
018 with Sovereign Authors Rebecca Floris, Courtney Hobbs, and Lise Musso
Bold Businesses. Brave Humans. Big conversations. If you're looking for a space with truthful and daring dialogue, this is it.
Another incredible conversation with three of the Authors in the Sovereign Collaborative Book that is now available on Amazon. https://www.amazon.ca/dp/B0BH13XBXM In this episode, each author shares a little bit of the story they wrote in the book, and what the term Sovereign truly means to them.
Rebecca Floris
Courtney Hobbs
Lise Musso
Rebecca began writing stories when she was nine years old and has always aspired to write and publish books. She achieved a print journalism diploma before embarking upon her career path as a nurse, where she graduated with outstanding academic achievement in 2013. She has held many different jobs in Canada and New Zealand and acquired many different certifications but none of which have brought her as much joy as reading and writing have done. Her many hobbies include singing, playing piano, hiking, camping, kayaking, cooking and kittens. She is currently spending her summers by the Ottawa River, surrounded by the magic of whitewater, and she continues to pursue adventure at every opportunity.
Courtney is a mom first and all the other things second. She is a former teacher who loved the students but not the system so found herself on a different path than she was taught to want. She is now an entrepreneur who is creating the life she wants. Courtney has been telling stories forever, loves moving her body and lives for quality time with her family. In her spare time you can expect to find her connecting with people, baking muffins or organizing her home.
Lise is a survivor, a mother, a wife and a friend. She's been through a lot and fought like hell to be where she is today. She loves cooking and taking care of people. These past couple of years have taught her that living with integrity is the most important lesson she can teach her son. No matter the cost of family, friends, or employment… Living with integrity means she can live with herself and in the end that is all that matters. Be kind and be loving… the world really needs it right now.